Gail Chiasson, North American Editor
Steve Wadsworth, who serves on Tapjoy's board and who formerly was president of Disney Interactive Media Group, was named president and CEO pf Tapjoy earlier this week.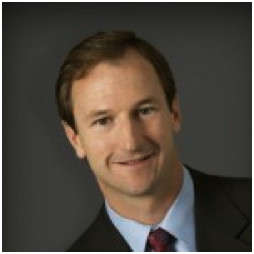 The move follows the unexpected resignation of Mihir Shah from those positions.
Tapjoy is a well-known mobile advertising and monetization platform company.
Mark Leschly, chairman of Tapjoy's board of directors, said the transition was expected to be "seamless" for customers and employees alike.
Wadsworth spent 17 years of his earlier career at the Walt Disney Company, joining the company in 1993 and spending over a decade as head of Disney's Internet and digital media business.
Tapjoy is headquartered in San Francisco with offices in New York, Los Angeles, Chicago, Atlanta, Boston, London, Seoul, Beijing, Shanghai and Tokyo. The company's investors include J.P.Morgan Asset Management, Rho Ventures, North Bridge Venture Partners, InterWest Partners and D.E. Shaw Ventures.