We won't say "a rose among thorns" because these AOpen gentlemen are impeccably dressed (we love the black braces) but at the top of the picture is the lovely Raecene Gilsing on the AOpen table at The DailyDOOH Gala Awards [1]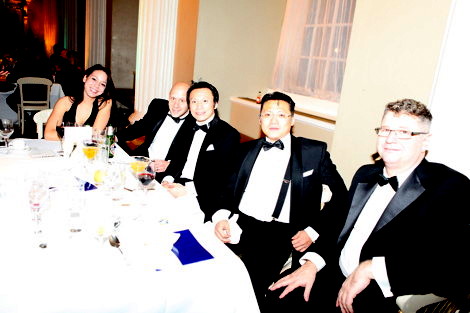 [2]
We are looking forward to repaying AOpen's support of our event by helping them to put on the (absolute) best ever #AOpenForum the day before #ISE2013 early next year.
AOpen Forum Europe 2013 [3] will be held on the 28th of January 2013.
The 2012 #AOpenForum attracted almost 150 attendees [4].