Adrian J Cotterill, Editor-in-Chief
We had already registered for the ISA's #2013SignExpo next April in Lost Wages but then we realised that the world might end on Friday.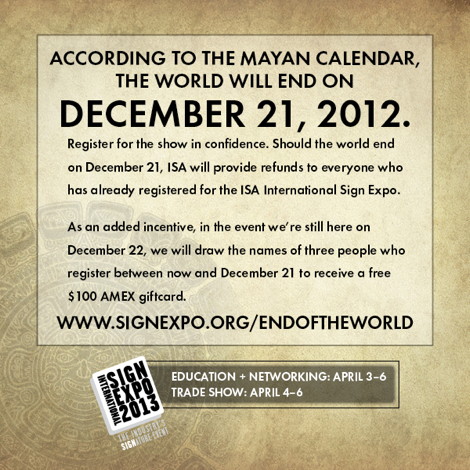 Luckily those clever folks organising the ISA International Sign Expo have also thought about that and are offering a money back guarantee. We like.