Gail Chiasson, North American Editor
Zoom Media & Marketing, the world's largest fitness digital media company, grew even bigger Wednesday with the addition of an exclusive long-term media and advertising agreement with Town Sports International, owner and operator of health clubs in the Northeast and Mid-Atlantic regions of the United States.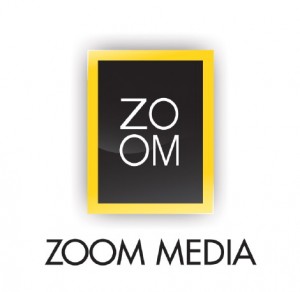 Pursuant to the multi-year agreement, TSI has appointed Zoom Media Corp as its exclusive representative for all advertising placed within TSI health clubs, including digital signage, television programming, static billboards, experiential, overhead sound and product sampling.
Zoom will leverage its award-winning ClubCom digital media platform to broadcast customized digital entertainment and advertising across TSI's 157 health clubs in the U.S. reaching over 520,000 members on a regular basis.
"Zoom's on a roll," says François de Gaspé Beaubien, Zoom chairman and CEO. "TSI is huge in the eastern U.S. with over half a million members. We're now strong right across the U.S.. This is an exclusive long-term partnership with TSI, the largest fitness chain in the East known through its brands of NY Sports Clubs, Boston Sports Clubs, Philadelphia Sports Clubs and Washington Sports Clubs. We will be installing our full complement of offerings in the common areas and locker rooms – basically, the full gamut of what we do!"
While an install timeline is still to be announced, de Gaspé Beaubien hopes to have everything up and running within 90 days, with the initial priority being NY Sports Clubs.
"This transaction enables Zoom o be a true 'one stop shop' for our clients and agencies when it comes to reaching the Fitness consumer," says de Gaspé Beaubien. "We are now in over 140 DMAs across the US. Coast to coast, we cover it all. We're committed to building engaged relationships between our advertisers and TSI's invaluable membership base. Clearly, we are euphoric by this latest game changing transaction."
"We have worked with ClubCom's digital media platforms since 2001 and we are excited about expanding Zoom's integrated services to further enhance our member experience with customized entertainment, education and promotional programming," says Bob Giardina, president and CEO of Town Sports International.
"Town Sports International is renowned for helping members reach their fitness goals and for providing first-class facilities and outstanding customer service," says Tom Lapcevic, president and founder of ClubCom. "We're honoured that they've selected Zoom to be part of their strategy."
Zoom is the largest fitness digital media company in the United States and the world with over 4,000 digital media locations across the United States, Canada and the United Kingdom.
ClubCom is a registered trademark owned by ClubCom LLC a wholly owned subsidiary of Zoom Media Group Inc. ClubCom is the leading provider of digital media networks for the fitness industry across the United States, Canada, the United Kingdom, Germany and Australia.
About Town Sports International Holdings, Inc.: New York-based Town Sports International Holdings, Inc. is a leading owner and operator of fitness clubs in the Northeast and mid-Atlantic regions of the United States and, through its subsidiaries, operated 160 fitness clubs as of September 30, 2012, comprising 108 New York Sports Clubs, 25 Boston Sports Clubs, 18 Washington Sports Clubs (two of which are partly-owned), six Philadelphia Sports Clubs, and three clubs located in Switzerland. These clubs collectively served approximately 522,000 members.