We have a lot of 'Made in Italy' this year at #ISE2013 and many are AssoDS Members.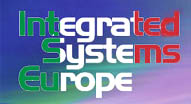 This short directory will only give you the map of where you can find a bit of Italy around the RAI in Amsterdam…
(We will give you also the reference names of the people of each area as you can have a bit of AssoDS on their booths)
SiComputer (Hall 10 Stand K142)  To present the new Totem lineup 'Explora' the European market with the presence of the AssoDS member Gian Paolo Camanzi
Aitek (Hall 10 Stand N151) with Ernesto Troiano.  To present to the market their bilateral agreement with 1080dits to join their forces to present to market common solutions for Digital Signage, Digital Out of Home, Broadcasting/Narrowcasting, Interactive Kiosks and Proximity Marketing.
Advantech (Hall 10 Stand R144) with Fabrizio Del Maffeo
Nexcom (Hall 10 Stand P151) with Oliviero Cremonesi
Philips MMD (Hall 10 Stand N120) with Simone Gagliardi
Vogels (Hall 1 Stand M45) with Roberto Grandesso
Gefen (Hall 1 Stand M80) with Luca Enea Spilimbergo
Streamit (Hall 11 Stand C55) with Beppe Andrianò
We as AssoDS (Italian's Association of Digital Signage Operators) wish everyone a very good show and hope the industry will start to see a little light to the end of the crisis tunnel.