Each day, visitors to #ISE2013 are handed out copies of the official newspaper of Integrated Systems Europe 2013, i.e The ISE Daily…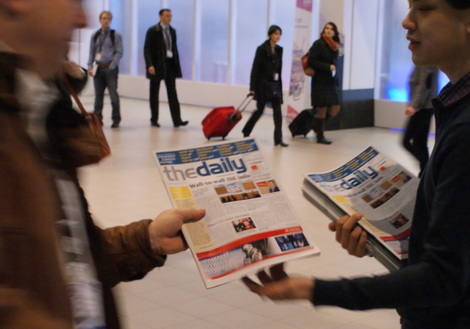 [1]
When you pick up your copy, do spend a few minutes and take a look at the front page story entitled 'Wall-to-wall ISE info'.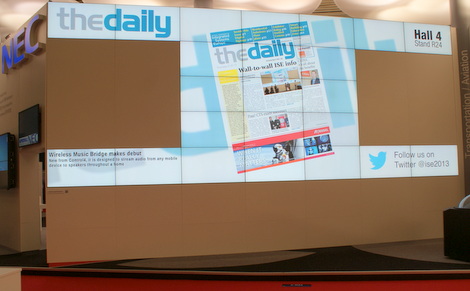 [2]
Die Pixel-Maschine would like to thank its parents, NEC Display Solutions, its agent, Hiperwall, Scala Inc., Gahrens + Battermann GmbH, lead creative agency Amigo Digital, NEC's in house content team, all of the other content developers and most of all ISE Daily !!!