Gail Chiasson, North American Editor
Chuck Adams has been promoted from his past position of vice-president of DOOH Solutions to that of president at Birmingham, Alabama-based Highlands Digital Media, provider of customized digital signage and private network solutions.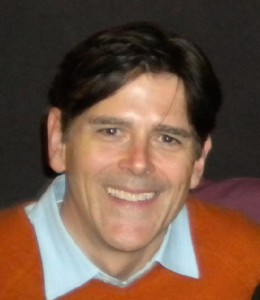 Under Adams' leadership, the company has experienced substantial growth with its out-of- home network, HDMTV, as well as developed new digital signage solutions that have been rolled out nationally.
Larry Daughety, who has served as president of Highlands Digital Media since the inception of the company in 2009, will be phasing into full retirement in 2013 but will remain active in various company operations.
"Chuck Adams is very deserving of the position of president because he has proven that he can successfully manage every facet of the business," says Daughety. "Our business has increased and expanded four-fold since Chuck joined the company in July of 2011 as a full partner and V-P of DOOH solutions."
"We are very excited with the progress we have made to date," says Adams. "The growth we have experienced with HDMTV, expanding our reach by more than 50%, has had a significant impact for our client base. The new products we have rolled out for casual dining, such as our Menu-View (digital menu board solution) and FAB (food action boards) merchandising solution, have been well received in the marketplace.
"In addition, our retail digital signage solutions have proven to be effective for companies who want to communicate dynamically with their customer base. Our plan is to continue to pursue cutting edge solutions that drive value for our clients. In doing so, this will position us for continued growth across all platforms in 2013 and beyond."
HDMTV is Highlands Digital Media's branded out-of-home advertising network delivering engaging and relevant content as well as targeted advertising solutions. HDMTV is believed to be the largest out-of-home public venue network in the state of Alabama.