Gail Chiasson, North American Editor
John Novak has joined Adaptive Technologies Group, comprised of Allen Products, ATM Fly-ware and Adaptive Video Walls and Displays, as director of business development.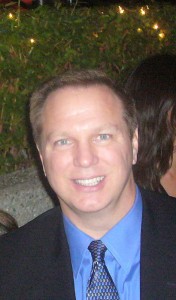 Adaptive Technologies is also a developer of state-of-the-art rigging and mounting solutions for a wide range of audio and video applications.
In his business development role, Novak's primary goal is to enhance sales, increase awareness and engage with customers to solidify relationships, especially with Adaptive's key system integrators. Novak's ability to develop business opportunities through application and solution selling along with his customer relationship management will complement Adaptive's professional staff. He is based at the Adaptive headquarters at Signal Hill, California.
Prior to joining Adaptive, Novak served in business development roles for several well-known companies, including Gefen, AMX and NEC Display Solutions, and Panasonic.
"During my time at NEC Display, I recognized the quality of products and commitment to excellence in the Adaptive Technologies brand," says Novak. "Adaptive joined the NEC partner program, which allowed me to work closely with the Adaptive staff on all sorts of projects. With the growth of business, this is a great time and opportunity to join the company."
"The scale of projects we are involved in has been steadily growing over the last few years," says Paul Allen, president, Adaptive Technologies Group. "We have been looking for someone with his experience and professionalism. John's knowledge of our industry will help us administer and process these larger-scale projects more efficiently."