Adrian J Cotterill, Editor-in-Chief
Inlink and Ultimate Media have partnered to create, what we believe is, Australia's largest fitness media network.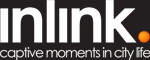 Neil Mount, CEO of Ultimate Media told us "This provides advertisers the opportunity of greater scale along with the ability to purchase an even broader audience of similar demographic via Inlink's other networks – it makes great sense! By Inlink managing the sales and marketing of our fitness centres, Ultimate will be able to focus its efforts on the expansion of its social network in 1200 bars/pubs nationally and our taxi media fleet".
The partnership with Ultimate Media will position the Inlink Fitness network as the largest fitness media network in the market with 300+ fitness centres nationally (double the footprint of its nearest competitor).
Inlink and Ultimate Media have been working together for the last two years to integrate their networks for the benefit of advertisers, as well as fitness centre operators and their members.