Gail Chiasson, North American Editor
The taxi driver bringing us from McCarran International Airport to Mandalay Bay Resort and Convention Centre for #2013SignExpo this week told us how impressed he was with the new Aria Hotel sign that had just gone up, so we went out to see it for ourselves last night.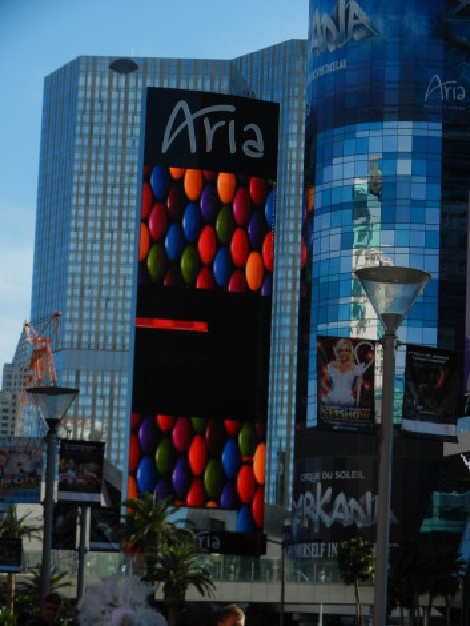 And yes, it is impressive, rising vertically almost the height of the hotel and changing content rapidly with superb colour in each sector of its loop.
We're not sure who put it up – we think it may be Yesco that does a lot of signage across the city. However, we'll try to find out for sure and as well as attempt to get the actual dimensions of the sign. In the meantime, if any of our readers know, please tell us.