Gail Chiasson, North American Editor
A new player in the digital field in Toronto came into our view with announcement that Maxximum Outdoor will be launching a network of digital signs in 68 locations at the Gateway convenience stores in Toronto's subway system.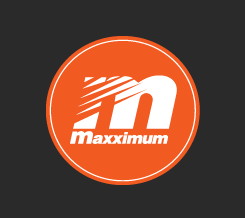 Maxximum Outdoor, owned by Jason Garnet, has been a relatively small player in the static outdoor sector for several years, mainly with screens in areas of the Eaton Centre and the Sears at Yorkdale Mall. It also has had at least one location in Calgary.
This leap into digital – with the full launch planned for June 3 – seems to be well thought out, with BroadSign handling content management of the 40" screens that will be at the entrance, at the window, or on the side of the convenience stores, depending on the store design.
The screens will offer targeting by dayparts. Planned on reaching the approximately 1.5 million people that use the Toronto subway system daily, Maxximim claims the screens will offer 36,720 daily impressions; 1,028 160 monthly impressions.
Maxximum also plans to eventually put signs into the Gateway Path that connects with several office buildings after the screens are up at the point-of-sale subway locations.