Adrian J Cotterill, Editor-in-Chief
Delphi Display Systems Signs announced Thursday, we quote "(a) Long Term Exclusive License with Wireless Ronin Technologies" but we cannot help thinking that they (Delphi) don't choose their partners particularly well.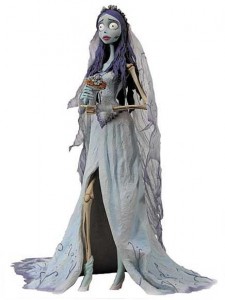 This is only as 'long term' as Ronin manages to stay in business and although we have announced Ronin's death prematurely many times before they are hardly a 'partner' of substance that you would want to be in a long term relationship with.
As the deal is ostensibly QSR related it brings us to the subject (broached before by us as part of our #DSTop10 research) of what vendors you would choose in each vertical.
Seriously Delphi, if you were to look at what vendors are doing QSR well (and who will still be in business by the end of the year), it would have to be; Real Digital Media, Scala, Signagelive, STRATACACHE etc. – I cannot think of any scenario where Ronin would be best in breed (Ronin losing Dairy Queen to STRATACACHE says more than enough surely).
Anyway, under the terms of the agreement, Delphi will integrate Ronin's latest RoninCast® 4.0 software engine with its Insight™ drive thru platform for exclusive application in the QSR industry.
It continues "By integrating WRT's core technology with its Insight Engage™ platform, Delphi will be able to offer a full range of products and services to help the QSR operator interactively engage their drive-thru and walk-in customers, accelerating top line sales while reducing operational expenses"
Delphi's Insight platform consists of a suite of hardware and software products that provides the QSR operator with a fully-integrated solution for interior and exterior digital menu boards, drive-thru order confirmation, wireless communication systems and timing systems along with the software to remotely manage each of these functions and deliver key metrics in one package.
The deal is billed as exclusive so unless we are reading it wrong, it means that Ronin have ceded control of the QSR vertical market completely – how that affects previous agreements with Keyser Retail Solutions for example, we quote from a November 2011 announcement, "the joint marketing agreement allows the companies to leverage their proprietary processes and technologies to create custom in-store and drive-thru digital signage solutions for QSR marketers, from strategy through execution" or what recent 'partner' Samsung think of it is anyone's guess.
Ken Neeld, President and CEO of Delphi Display Systems said "This agreement marks a major strategic shift for Delphi as we transition from an outdoor digital signage hardware provider to a world-class enterprise solutions company focused on delivering high-value and tightly-integrated hardware and software solutions to the QSR market".
He continued "We evaluated many software technologies and selected WRT and its RoninCast software because of their robust capabilities, well-architected HTML5-powered platform, and their shared vision for providing a true omni-channel, customer-engagement experience for our end-customers".
Seriously? Who advises these people? The technical due diligence here is far from world class – we can think of at least half a dozen providers with a better solution AND at a fraction of the cost.