Adrian J Cotterill, Editor-in-Chief
Seems that not even Samsung are dumb enough to use their own Smart Signage Platform to power the video walls in premium Samsung concessions in various Curry's electrical retail outlets in the UK.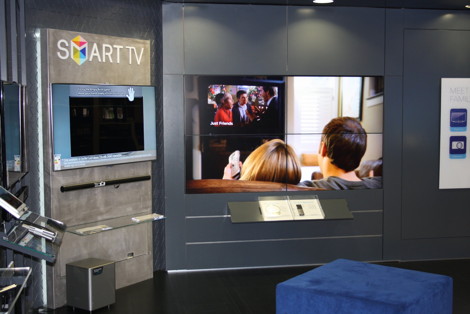 Each of the UK concessions features a 2×2 video wall of 46" Samsung professional LCD screens promoting tablets, TVs, phones, white goods and other Samsung products displayed in the concession AND the screens are driven by (wait for it, wait for it) BrightSign HD220 networked players.
The concessions are 10m x 10m units leased from Curry's in prime locations throughout the UK.
The installation was commissioned by Cheil Worldwide on behalf of Samsung Electronics.