The Digital Signage Federation announced this week that it will not only have a presence at UBTech's June 10-12, 2013 Conference in Orlando, but that Board Member Spencer Graham will also present an educational seminar for the campus technology leaders from institutions across the United States.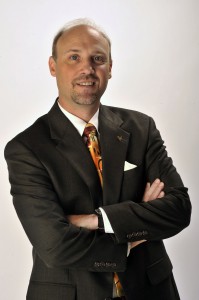 The Digital Signage Federation executives and industry professionals will be at booth# 319 at the Walt Disney World Swan and Dolphin Resort to answer questions and help attendees understand the benefits of investing in digital signage.
Spencer Graham II, Manager Operations, Information Stations & Interactive Video Network, West Virginia University will present 'How to Use Digital Signage for Increased Effectiveness in Higher Education' on Wednesday, June 12, 2013 at 9:50am.
"The major issues we discuss with campus leaders center around the complexity of the technology, integration of disparate systems, business models for campus signage, and which departments should own the systems" said DSF Executive Director Brian Gorg. He added, "The audience at UBTech represents the people we assist in educating about our industry".
The DSF Advocacy and Outreach Committee's subcommittee on higher education advocates and promotes successful strategies for campus digital signage and the Higher Education webinar series for 2013 kicks off Thursday, July 25, 2013 2pm EST with Education 202, which will provide an in-depth discussion on best practices for campus digital signage.
Registration is free for this and other educational events available on the DSF site.
About Spencer Graham

For more than 30 years, Spence has led myriad teams of people inside and outside the workplace. As a Digital Signage Certified Expert he was integral to the creation of a very large, high-tech digital signage network at West Virginia University that now spans four campuses with more than 100 digital signs, wayfinding, video walls and 24/7/365 emergency alert feature in addition to standard WVU messaging and marketing content on the WVU Information Stations network. Steady and controlled growth of the network, budget management and team leadership are key components to the success of the WVU Info Stations and as Manager of Operations the network as grown from 10 digital signs to more than 100 in five years. He was elected to the Board of the Digital Signage Federation in January 2013 and serves on the DSF Education Committee as Curriculum Development Manager. Spence resides in Morgantown, WV and enjoys amateur radio, is an avid outdoorsman, and spent a month in West Africa assisting in a medical mission project.