Adrian J Cotterill, Editor-in-Chief
I know we seem to beat up on Intel a lot but they are an easy target and the way they waste money trying to buy affection in our industry, they damn well deserve it…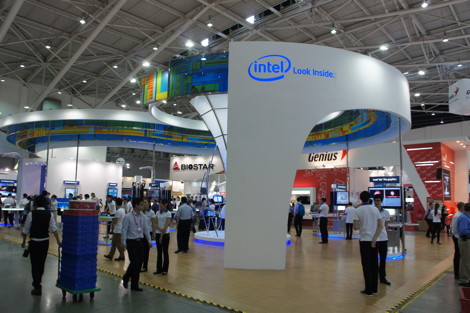 Intel and Microsoft had two of the biggest stands at COMPUTEX TAIPEI but owing to poor crowds at the event (whatever the organisers say of a 10% increase in attendance, everyone we spoke to agreed that the show floor was emptier and much quieter than previous years) Intel / Microsoft employees outnumbered punters by a good 10 to 1 ratio whenever we took a look.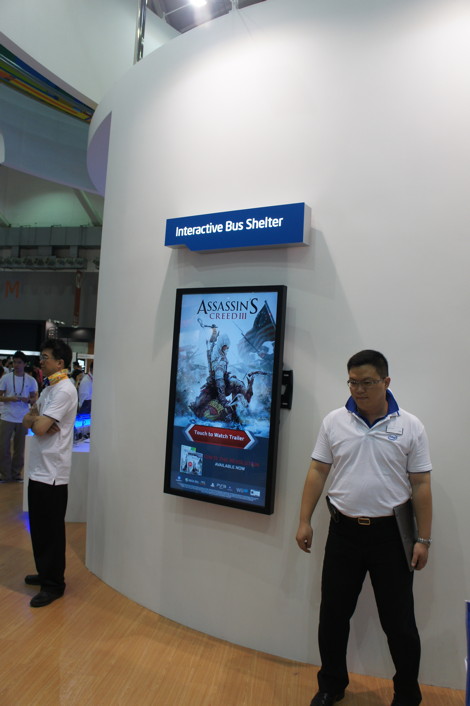 Here's the rub with Intel and to be fair, many companies big and small make this mistake and that's poor 'demos' – crappy content, poorly thought out and ABSOLUTELY no context.
Shown above is their supposed 'Interactive Bus Shelter'. A portrait screen showing film trailers (wow, how innovative) in 16:9, with a rubbish interface and awful buttons to boot.
If corporations like this want to be 'thought leaders' and Intel is far from that in our industry then they really do need to do better.