Gail Chiasson, North American Editor
Bowlmor, one of the most successful bowling concepts in the US, has started to install an innovative platform in its venues that provides on-screen music and video entertainment with the goal of creating a more show-like and fun dance club atmosphere – and where the game is combined with visual effects and music, according to the audience's taste.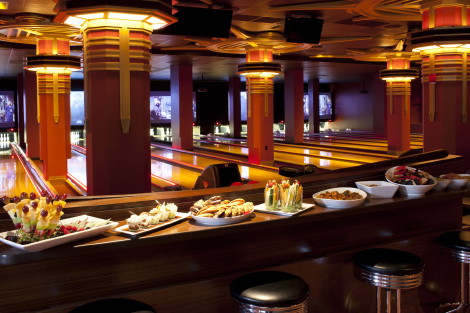 YCD Multimedia, New York-based global provider of smart digital signage solutions, and ScreenCast, developed by ScreenPlay Entertainment, are providing the technology to transform the venues.
ScreenCast is based on YCD's content management solution and YCD's automated and fully synchronized audio and video player. The first system was installed at Bowlmor's bowling center in Union Square, New York, a second in Bethesda, Maryland, followed by Strike in Miami. Each location is equipped with numerous huge screens, creating a unique, unprecedented audio-visual 'Wow!' experience.
The ScreenCast system gives the bowling center's managers complete control through an intuitive touchscreen interface, enabling them to become instant experts on building custom programs, scheduling dayparts, and system administration. Bowling center managers can create their own playlists from ScreenPlay's massive music video library, or use ScreenPlay's programmers to deliver tailor-made playlists for general audiences, specific crowds or events.
"Everything is working perfectly here in the Bethesda bowling alley, and I am extremely happy with the product" says Tony D'Angelo, general manager of Bowlmor in Bethesda.
"It's really encouraging to see another customer getting the results they need from a YCD-based solution," says Noam Levavi, YCD's CEO. "This project is a great example of how digital multimedia works to create an experience that fits a brand and provides a sensory-rich experience for the customer. Bowlmor's managers can be in complete control of what's happening and can manage the style of the environment to enhance a particular event or circumstance."
"Music and the content that's on your screens are two of the most defining elements of a venue's atmosphere," says ScreenPlay's Keri Maxwell. "With YCD's software, combined with our solution, service and experience, we are able to provide Bowlmor with compelling on-screen content and pitch-perfect music, as well as content management capabilities, allowing a totally customizable experience depending on event, crowd or theme."
The rich media environment also makes the bowling centers a great place to host private parties and events.