As part of our continued research for this year's #DSTop10 (likely to be published in October 2013, in conjunction with DOOH Insights Volume 2, The DailyDOOH Investor Conference [1] and / or The DailyDOOH Gala Awards [2]) we took the opportunity of being in Florida for #InfoComm13 to head the 100+ miles from Orlando to Sarasota to catch up with Ken Goldberg and his technical team (in one of their three offices in the state).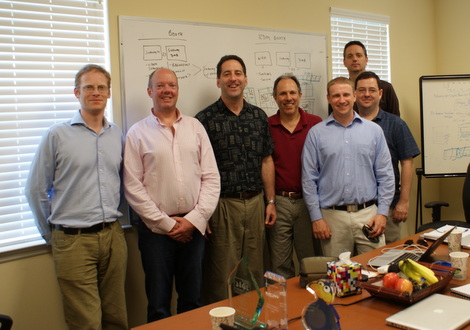 [3]
Left to right; Andrew Neale, Adrian J Cotterill, Ken Goldberg, Mike Baron, Jesse Goldberg, Jason Broom, Gavin Stark.
Next stop for our #DSTop10 travels is Montreal during the last week of July.