Eye announced today the appointment of Andy Moug as Sales & Marketing Director – a newly created role and key addition to the company's Senior Management Team.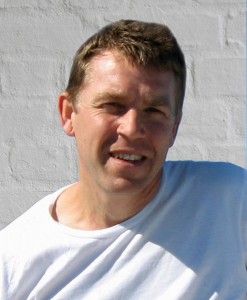 Andy, who assumes the post on 3rd July, will report into Managing Director, Sarah Parkes. He will have a team of six reporting into him including three new positions: Head of Specialist Sales, Head of Experiential and Head of Sponsorship Sales.
For the last three years Andy Moug has led training and development company, NLPsoftskills, which operates within the advertising sector and supports organizations such as MEC Global, Ohal and Flurry.
Prior to this of course Andy was Managing Director at Titan Outdoor and Group Sales Director at CBS Outdoor!
Andy Moug told us "I am delighted to have the opportunity to help Sarah build the business. We are currently seeing significant progress within UK airport infrastructure and this, coupled with ongoing developments within the out-of-home sector, presents a real opportunity for us to offer fresh communication opportunities to advertisers."
Sarah Parkes added "I am thrilled to have Andy join the Eye team. He will be a huge asset to the business and instrumental in leading the next phase of Eye's sales and marketing development. I can't wait to see the innovation and experience he will bring to Eye and to the results that he will undeniably achieve. I am confident that our award-winning organisation is equipped to maintain and further our position as the UK's leading airport advertising company."