John Malec has had a varied and distinguished career, so when we caught up with him this week at his office in Chicago for a chat, we were surprised to hear that his current operation is quite small at the moment.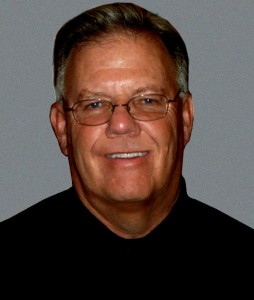 [1]But that's because most people are still unaware of Visible Spectrum Inc.'s offerings – especially its new product/service launched last November – and we have a feeling that people won't be unaware for long. And yes, VSI could be still considered a startup, but Malec, chairman, CEO and founder, has a history of turning startups into successes. Five out of six is a pretty good record in our estimation. (He may be best known as founder of Information Resources Inc. [2] (IRIC), a NASDAQ Company that achieved $600 million in annual revenues during his tenure.)
VSI is owned by Malec, other management, the board of directors, employees and a group of private, individual investors who were part of Malec's earlier successes. With his background that includes research, targeted TV advertising and marketing, we asked Malec to talk a bit about how Visible Spectrum came about and where it fits in the industry mix.
"My dream in a marketing career has been to target individual consumers," he says. "Technology keeps progressing. There was the Internet, and then set-top boxes and then mobile phones. It's like slicing an onion with more and more layers.
"Production costs are a factor in everything. If you look at a Super Bowl ad costing $500,000 reaching 112 million viewers, the production costs work out to about $4.20. But if you look at an ad for digital out-of-home, it might cost $2,500 to reach 1,000 people and the production costs would be very high. It's all relative to the size of the audience.
"Visible Spectrum offers productivity tools and the ability to create many content template copies in an automated fashion and to customize them as needed. It allows the creation of media for end users. And anybody can learn to use them with word processing."
VSI's products are more for the middle firm that then customizes them for clients. (We notice that Pro-motion [3] and Woven Media [4] are already among companies using Visible Spectrum).
Here's how it works: VSI provides an affordable web-based system for creating custom targetable videos for just about any digital platform. VSI's online video maker makes it easy to transform templates into professional quality videos. No software download is required. In order to target by location, demographics, browsing pattern or other criteria, exponential access to an ever increasing amount of custom content for creating videos of competitive quality is necessary. VSI automates the process, enabling its clients to create videos that are full HD broadcast quality ready made for any digital platform. The system makes video production affordable and targeting possible.
"VSI users have the advantage of gaining access to millions of cloud-based searchable assets and dozens of professionally created templates," says Malec. "Additionally, VSI offers users the option of creating a template from scratch allowing for 100% customization and flexibility."

It's possible to choose from millions of assets in VSI's digital content cloud, add text and combine with logo, photos, video clips and audio files.
While the company has been in operation since Jan./11, it introduced its templates online product only on Nov./12, and already two-thirds of its clients are building templates.
"Right now we have a staff of 13, but only one plus a half salesmen, me," says Malec."
While he wouldn't name the largest clients, Malec says that three are in the Fortune 500, including one of his largest.
Once a client has paid a royalty fee for use of his/her material (and we're looking usually at somewhere between $125 and $225) the template can be used worldwide, indefinitely, on any media: DOOH, TV, website and more.
Further, VSI is offered for free to the educational sector for students to learn to use to create content, change template styles, and much more.
Among the things that make VSI's product special is that the templates can use full motion Vector Graphics. Further, anyone can preview, in real time, using any of the templates, without buying. This means that a company can try dozens of ideas before settling on the ones that it wants.
"Our biggest challenge right now is building awareness," says Malec. However, business is expected to increase as the offerings become known.