A number of the UK's National Monuments were lit up blue Monday evening to celebrate the Royal birth (blue boy / pink girl one assumes).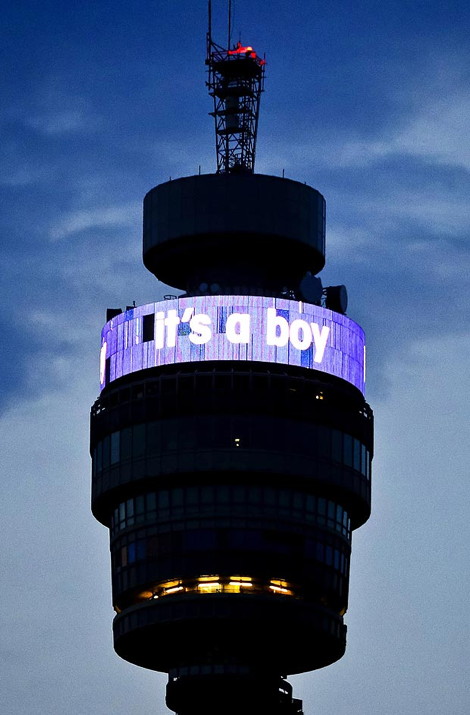 The poor old LED at the top of the BT Tower has certainly seen better days and couldn't even get any blue, let alone a consistent shade of one colour. It's also, not only missing pixels, it's missing entire modules.
Mind you, it did (it uses Scala we believe) manage to proclaim the message (see above).