Spotted in a Harrods window display – Window 6 Brompton Road Harrods I believe, Ed is this rather nice shaped display of Christie MicroTiles…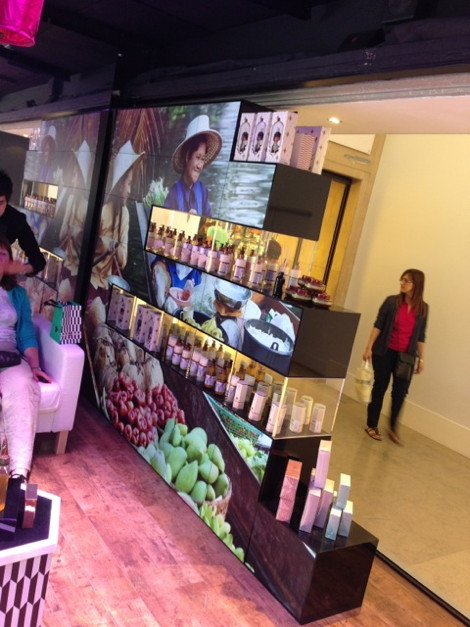 At first glance you would think that the free-standing display would collapse in on itself, but the designers have been clever in using perspex cube shapes, surrounding the products on display, on the shelves created within the display shape. These are acting structurally to support the tiles above.
This is one of the most clever retail display designs we have seen recently. We believe it was installed by Cardiff, UK-based exhibition and display technology company Alchemy.
This shape, of 31 tiles, can be described (with the Issy-Neale formula) as: _7X7_7T_6TH_T6H_6TH_2T5H_5T2H_4T3H_