Russ Curry, Ministry of New Media
Last year at The DailyDOOH Gala Awards, the Banqueting House in London set up the room with 14 tables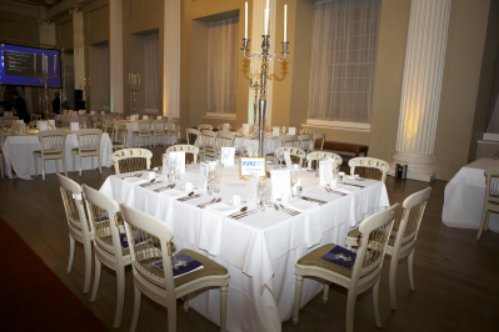 This year however, we have already gone over that limit and we had to persuade the owners – err, perhaps that would be Her Majesty?, Ed to let us add an extra six tables in the room.
As (even) two of those have already been taken on one day, anyone considering buying a table would be well advised to book soon to avoid disappointment!
You can see the new set-up and order online here.