Gail Chiasson, North American Editor
The Outdoor Advertising Association of America, Washington, D.C. announced yesterday that Out-of-Home advertising revenue in the second quarter of 2013 was nearly $2.2 billion, an increase of 5% percent in the second quarter of 2013 compared to the same period in 2012,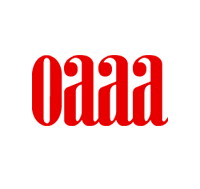 Revenue for the first half of 2013 reached nearly $3.7 billion. The increase in revenue highlights steady positive year-over-year revenue growth since the second quarter of 2010.
"The out of home advertising industry is continuing its record as a leading growth medium in the US," says Nancy Fletcher, OAAA president and CEO. "The advertising community understands the value of OOH as an effective component of ad campaigns."
The 2013 OOH industry revenue increase has more than doubled year-to-date2013 Real GDP growth, with the Miscellaneous Services, Restaurant, and Retail categories showing the largest volume growth over 2012. Advertisers with the greatest spending increase included Diageo, StubHub, Jack in the Box, Chipotle, 7 Eleven, Apple Stores, Netflix, Tiffany, and Chanel.
"The second quarter results show consistent growth across all segments of product categories – from value markets to high-end markets," said Stephen Freitas, OAAA chief marketing officer. "The improving economy, along with the increasing strength of OOH in connecting with today's mobile consumer, continues to build the confidence advertisers have in OOH as a wise marketing investment."
OAAA issues full industry pro forma revenue estimates that include, but are not limited to, Miller Kaplan and Kantar Media (which is not adjusted to reflect changes in data sources), and member company affidavits. Revenue estimates include: billboard, street furniture, transit, alternative, and cinema advertising, as well as digital platforms for advertising spending.