Gail Chiasson, North American Editor
The Digital Signage Federation's 'open house' networking event (as part of NYC #DpbMedia week) on Wednesday, October 23, from 6:30pm to 8/8:30pm is fast filling up!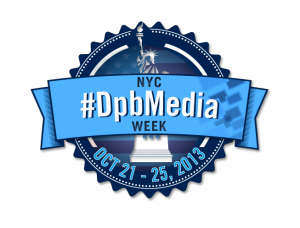 The event will take place at O'Briens Irish Pub & Restaurant Times Square, 134 W 46th Street. The DSF is hosting the event as a way to support the community and events that are taking place during #DpbMedia week.
The open house event is free for all DSF members and $20 for non-members, which includes an open bar and appetizers.
Attendees will have the opportunity to network with DSF board members who will be in town for many of the events taking place that week – for example, CEO Real Digital Media (and DSF Board member) Ken Goldberg is keynoting Day two of The DailyDOOH Investor Conference 'KoolAid: The Sports Drink of Roadkill' – ha, that's the next day so a clear head will be needed, Ed.
Online registration can be found here.