As they usually do, during #DpbMedia week, NEC Display Solutions are holding the New York leg of their US NEC Partner Showcase that week.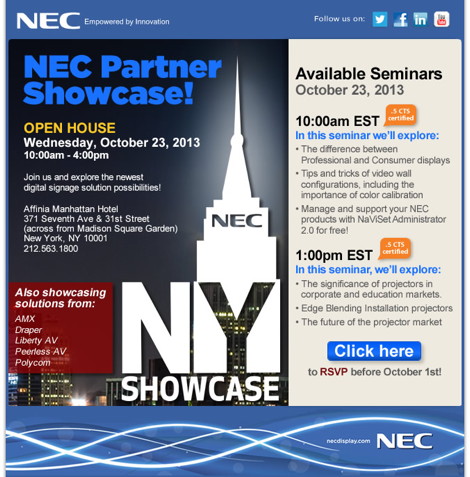 The event takes place 10:00-16:00 on Wednesday, October 23, 2013 at the Affinia Manhattan Hotel, 371 Seventh Avenue (7th & 31st Street). Across from Madison Square Garden, New York, 10001.
Those interested should register here.