Gail Chiasson, North American Editor
Zoom Media may well have scored a coup by enticing one of America's most knowledgeable experts on fitness media to become senior executive vice-president, sales and marketing for Zoom Media U.S..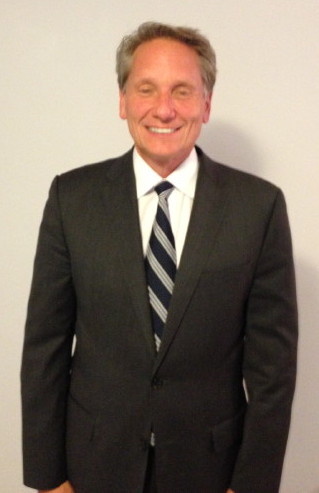 Tom Link moves from Life Time Fitness Media, Chanhassen, Minnesota, where he has been vice-president since 2002, overseeing all of LTF's media assets. At LTF, he grew the public company's media business exponentially and was instrumental in developing additional revenue streams as well as creating entirely new media platforms.
Link has an impressive 32-year career in media. As well as being the U.S. expert in fitness media, his prior experience includes an extensive print background ranging from regional vice-president, Western Region, at Time Inc. to vice-president sales for Australia Business Newspapers.
LTF operates in 22 states, largely in the mid-west and western Canada. Link brought digital signage into some 100 locales to add to LTF's TVs, magazines and static posters; added some online properties; brought in measurement by Arbitron; and much more.
Working out of Zoom's New York office as of Oct.1/13, Link will lead all of Zoom's U.S. sales, marketing and research initiatives. He has the reputation of being level-headed with strong managerial skills.
Asked whether his mid-western style would translate well with the hardnosed New York urban crowd, Link says. "I think so. The styles may be different, but people want to work with someone who is honest and will work to give them what they want, and that's the same everywhere."
"If there is one seminal expert on fitness media in the US, it's Tom," says François de Gaspé Beaubien, CEO, Zoom Media. "He basically wrote the manual. He knows our space like no other and as we continue to roll out our digital solutions, including Netpulse's interactive cardio screens, Tom will be instrumental in helping craft the very best solutions for our advertisers. He sold some unbelievably great campaigns for LTF."
While Zoom already has a major portfolio of locales and products, it is expecting major growth both within its existing sectors and, especially with its new arrangement with Netpulse. In March, Zoom Media Group Inc. (including its digital operating division ClubCom) announced an exclusive long-term strategic alliance with Netpulse, one of the leading interactive personal media network and workout tracking platforms for the fitness industry. Netpulse's interactive technology is embedded in the cardio products of nearly every major fitness equipment manufacturer.
"All but one," says de Gaspé Beaubien. "We're expecting growth by the thousands of screens and eventually by the tens of thousands, and Link will be instrumental in that growth. This all plays to his screen sweet spot."
"Zoom is a company that I've admired for a long time," says Link. "It has great fitness products and restaurant products, as well. Now with its relationship with Netpulse, it will expand rapidly."
Link says that he looks forward to the flexibility offered by Zoom (compared to the "control freaks" of a public company) as he sees himself flexible as well. Asked what he thinks Zoom Media expects from him, Link says, "First, I want to meet with the entire sales team and find out what they think is working and what is not working. And then I want to take Zoom to the next level of revenue generation.
"Flexibiity is the key. But it's never about one person. It's about the team."
Zoom is believed to be the largest fitness digital media company in the U.S. and the world with over 4,000 digital media locations across the U.S., Canada and the U.K.. In the U.S., Zoom's fitness network operates in over 140 markets. In addition to health clubs, Zoom operates digital and fixed media networks that reach active consumers in over 10,000 bars and restaurants. Zoom's digital media networks are measured by The Nielsen Company and reach over 100 million monthly viewers across 25,000 digital screens. Zoom also operates over 55,000 billboards and offers product sampling and experiential media.