Adrian J Cotterill, Editor-in-Chief
The Digital Place-based Advertising Association (DPAA) will kick off its 6th annual Summit on Oct. 22 with an appearance by celebrity journalist Cat Greenleaf, host of 'USA Daytime' and the Emmy Award-winning 'Talk Stoop with Cat Greenleaf'.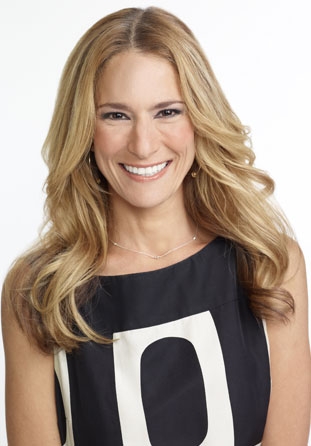 Cat Greenleaf will welcome Summit attendees and conduct an interview with DPAA President and CEO Barry Frey.
'Talk Stoop with Cat Greenleaf' is seen on NBC 4 New York, as well as on additional NBC Owned Television Stations in the country's top markets and on COZI TV, NBC's national multicast network. 'Talk Stoop' can also be seen on DPAA member VeriFone Media's out-of-home digital video network (VNET) in taxi cabs and on gas pumps across the country.
The theme of this year's DPAA Summit is 'Video Everywhere' and the event will be held at the Hilton New York with more than 450 industry executives – the majority from the brand and agency side of the business – expected to attend.
"Cat Greenleaf is an emerging star whose popularity has been aided in no small measure by her work in the digital place-based media arena," said Frey. "Cat's career arc speaks to dpb's ability to reach large audiences in a highly impactful way. We're pleased and excited to have Cat as a speaker at our annual Summit."
On 'Talk Stoop with Cat Greenleaf' the host interviews actors, musicians, athletes, politicians, icons and tastemakers on her own stoop in Brooklyn. Guests come to Greenleaf's stoop for 15-20 minute chats covering career highlights, life stories, issues of the day and current projects. Musical guests' appearances include performances of their latest singles and hits.
In almost four years on the air, 'Talk Stoop with Cat Greenleaf' has shot more than 350 conversations with guests including Dan Rather, Spike Lee, William Shatner, Woody Harrelson, the Kardashians, Joel Osteen, Julianne Moore, Dick Cavett, Edie Falco, Don Cheadle, Elliot Spitzer, Larry King, Eva Longoria, Oliver Platt, Rosie Perez, CC Sabathia, Mike Tyson, Kareem Abdul Jabbar, Claire Danes, Brooke Shields, Cyndi Lauper, Hilary Swank and many others.
Prior to joining NBC 4 New York, Greenleaf worked at NYC-TV where she served as entertainment correspondent for 'NY360' and hosted and produced various programs for the station, including 'On The Prowl with Cat Greenleaf' a weekly series on the culture and characters of New York City; '9.99' a guide to spending under $10 a day in the city; and 'Backdrop NYC' a showcase for independent films made in New York. Greenleaf has also hosted The Travel Channel's 'Vacation Home Search' and Rainbow Media's Voom Network's 'Chasing History Home'.