Gail Chiasson, North American Editor
Clear Channel Communications has announced that internationally recognized business strategist Michael Kassan will become a Special Advisor to Clear Channel's chairmen.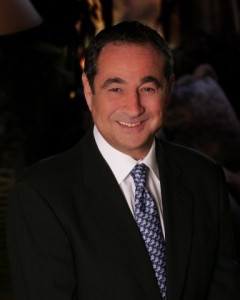 Kassan is the founder, chairman and CEO of MediaLink, a Los Angeles- and New York City-based advisory and business development firm that provides critical counsel and direction on issues of marketing, advertising, media, entertainment and digital technology.
Expanding in on Clear Channel's current partnership with MediaLink, Kassan, will work closely with Clear Channel chairman and CEO Bob Pittman, Clear Channel Media and Entertainment chairman and CEO John Hogan, Clear Channel Outdoor CEO William Eccleshare and Clear Channel president and CFO Rich Bressler on the further planning and implementation of strategic marketing and brand development for Clear Channel's businesses. Kassan will advise on marketing and revenue generating solutions to ensure that Clear Channel maximizes its unmatched assets for existing and potential clients, partners and agencies.
In addition to MediaLink, Kassan's extensive background as a leader in the media and advertising industries also includes serving as president/COO and vice- chairman of Initiative Media Worldwide and president and COO of International Video Entertainment. Kassan was named by Advertising Age magazine as one of the top media executives in America.
"Over the last several years MediaLink has been an important and valuable partner for us," says Hogan. "He has shown a strong interest and a deep understanding of Clear Channel's unparalleled capabilities, and will be extremely valuable in helping Clear Channel further capitalize on our unique multiplatform assets and deliver unmatched media solutions to our advertisers. He is strategic, creative and has an incredible amount of knowledge of the media industry."
"Clear Channel has the 'special sauce' that is sought after in media today: the rare combination of proven experience coupled with intelligent innovation," says Kassan. "As an organization, it is one of the largest media companies and one of the most nimble in the world. Its assets are truly multiplatform, connecting bedrock offerings in radio and out-of-home, with show-stopping digital and live experiences. And, of course, its people – with a team worthy of the word leadership that has demonstrated results for both audiences and advertisers across all mediums,"