Gail Chiasson, North American Editor
I wish I had the money that has been spent on traffic studies by numerous cities across North America and beyond that have given, time and time again, the same results: that digital billboards, posters and other digital signs are not the cause of traffic accidents.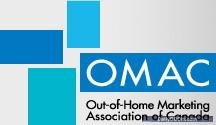 The latest is from Canada, where, earlier this year, the City of Toronto initiated a research project that included an update of traffic safety implications and a poll to assess public opinion towards electronic and illuminated signs in Toronto.
The Chartered Institute of Management Accountants conducted the transportation safety review and its conclusion was that there is no link between digital signs and traffic accidents. Surprise, surprise! And we have no reason to suspect that CIMA would have be prejudiced one way or the other.
The Ipsos opinion poll showed that the vast majority (70%) of Toronto residents believe that electronic and illuminated signs are a normal part of public spaces in large cities like Toronto. Over one-half of residents (55%) agree that these types of signs contribute to the look and vibrancy of cities. Four-in-ten (43%) agree that these signs are an attractive element of Toronto. And almost two-thirds (63%) of Torontonians find electronic and illuminated signs useful to them.
In general, Toronto residents are accepting of electronic and illuminated signs in commercial and industrial areas and public spaces. They are less accepting of these types of signs in residential areas which are not currently permitted under the City of Toronto by-law.
However, the reality is that the new rules being proposed by the City do not allow for new digital outdoor locations.
And, as governments are wont to do with taxpayer dollars, after conducting this comprehensive study, the City is now moving forward with further public consultation.
Digital signs have invigorated the OOH industry and represent the future for brands to connect with consumers when they are outside their home. The Out-of-Home Marketing Association of Canada is encouraging those interested to show their support for the growth of digital OOH in Toronto by writing to thesignbylawunit@toronto.ca.