Adrian J Cotterill, Editor-in-Chief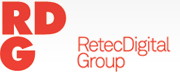 It seems like not even de-listing from AIM a few years ago could save them as UK based Retec Digital Plc have now gone into administration.
Christopher Kim Rayment and Edward Terence Kerr of BDO LLP were appointed Joint Administrators on 19 September 2013.
This appointment also extends to Retec Interface Limited as well.