Scala announced today that its software has been installed as part of an electronic queue management system with digital signage, throughout 560 Capitec Bank branches across South Africa.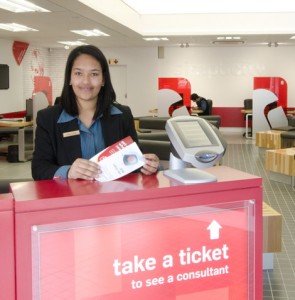 System integrator Ethniks worked closely with Capitec Bank to create a system that enables effective communications to customers, improves the in-branch experience, reduces customers' wait-times and increases business productivity.
Ethniks combined the Q Matic queue management system with Scala's platform. The system allocates a number to each visitor upon entry to the branch, calling the numbers in sequence as consultants become free using 42-inch and 32-inch screens installed on the walls or ceilings in Capitec branches' One to One and Deposit & Enquire areas. Displaying the numbers and queue times on-screen, and also issuing audible voice prompts, allows customers to visualise their position in the queue and anticipate the time at which they will be served.
Charl Nel, Head of Communications for Capitec said "Customer wait-times and the in-branch experience are very important metrics for retail banks. We saw that we could improve performance in both respects by providing real-time information allowing clients to assess their likely wait-time and even decide to return later without losing their place in the queue. In practical terms the content we can display is only limited by the size of the screens. We have found that displaying the last six numbers called helps customers' awareness of the likely wait-time, as this can vary according to a number of factors such as the time of day."
Further refinements were made to the system, including the collection of management data such as consultant productivity, which allows the bank to gain an insight into the performance of individual consultants and branches. The digital signage remit was expanded to present a wider range of content, including notices and special offers when queue status information is not required.
The Scala software was chosen for its benchmark content management features and flexibility, and its suitability for a seamless and cost effective integration with Q Matic. In particular, Scala provides powerful controls for organising, distributing and updating content, and is able to support smooth transitions between modes displaying wait-time information and marketing presentations.
About Capitec

Capitec is a South African retail bank focused on providing easy and affordable banking services to its clients via the use of innovative technology. Fingerprint Biometrics and photo identification is used to streamline the paperless branches' processes and make branch transacting easier. The bank bases everything it does on simplicity, affordability, accessibility and personal service.