Adrian J Cotterill, Editor-in-Chief
Strong rumour in the UK is that Redbus Media Group are up for sale and actively looking for an acquirer.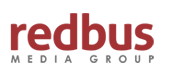 Redbus Media Group describes itself as a specialist 'destination' out-of-home media owner. The company was founded in 2004 and quickly developed a network of poster sites across the UK's leading university student unions.
In 2005, Redbus Group acquired the assets of The Media Vehicle Limited and developed an in-store advertising network in the UK, with trolley and basket media networks in various UK retail chains, such as Sainsbury's and Tesco, Boots, B&Q and Homebase. That business was subsequently merged with Redbus Media Group.
In 2009, Redbus Group acquired the assets of Streetbroadcast Limited.
Redbus Media Group is part of Redbus Group. Redbus Group is a UK based acquisition vehicle, which acquires businesses that require restructuring or re-financing.