Adrian J Cotterill, Editor-in-Chief
Primesight announced earlier this week, the promotion of Dan Sharp to Business Director, Environments. The creation of the role reflects Primesight's investment in interactive OOH to support a range of environments in the Primesight portfolio.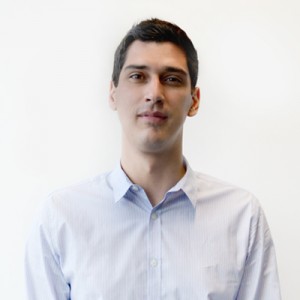 Sharp came to Primesight as an Account Manager from Clear Channel in 2011 and has quickly moved up the ranks. He will lead a team of four and be responsible for the strategic direction, and new business generation associated with the cinema foyer and Glasgow subway elements of Primesight's portfolio.
Recent campaigns to grace these environments include the promotion of the O2 Tracks app, which used Primesight's interactive digital six sheets, to allow audiences to demo O2 Tracks in 65 cinemas across the UK, and a high profile outdoor campaign targeting commuters to promote Microsoft Office 365.
Microsoft's 'Work Anywhere' messaging dominated two stations, approximately 150 panels, at Buchanan Street and St Enoch stations in Glasgow. Both campaigns ran during March 2013.
Primesight has continued its charge to bring in new talent and promote from within – Sharp is part of a strategy to strengthen the senior team at Primesight. Recently Lee Anderson took up the role of Head of Marketing and is focused on building Primesight's Results Are Our Culture positioning, while Gintare Dabasinskaite also joined earlier in 2013 as its Commercial Finance Analyst.