Adrian J Cotterill, Editor-in-Chief
Limited Space Events Ltd, a wholly owned subsidiary of Limited Space Media Group, has acquired the business of Media 7, one of the leading digital media providers to the international events industry.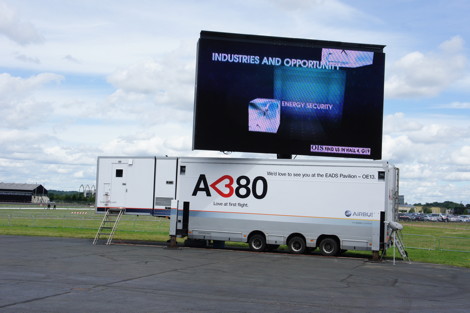 Limited Space Events Ltd, will expand the Group's media offering, and complements the current focused network of premium advertising media in shopping malls. All Media 7 staff have been retained by Limited Space Events and the expanding division will continue to be led by Howard Burbidge, Chairman, forming an enlarged management team with over 50 years' collective experience in organising and delivering International conferences and events.
David Da Costa, CEO of Limited Space Media Group told us "We are delighted to add the Media 7 business to our growing portfolio. We have identified that our expertise in digital technology supply and media sales allied to the unique skill sets honed by Media 7 in delivering media services to business events , will make for a complete and rounded offering for major event organisers and advertising clients."
Tim Henderson who is responsible for global delivery at Limited Space Events added "Richard Linn and I are delighted to join the Limited Space Events business and to be part of the expanding Limited Space Media Group. We have ambitious plans for the international events industry as a whole and will be able to achieve these goals by leveraging off the technology and media sales expertise, already in place throughout the group."
Limited Space Media Group Chairman Robert Lomnitz is one of the investors attending The DailyDOOH Investor Conference next week in NYC.