Gail Chiasson, North American Editor
Here's a supersized installation at Toronto-based high-end retail outlet Holt Renfrew.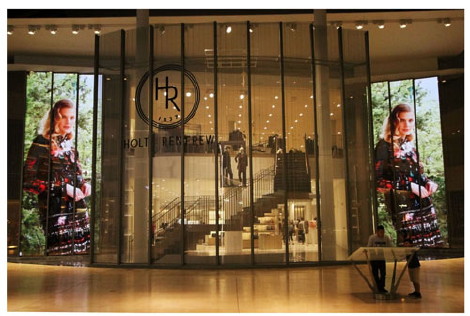 Built from NanoLumens' latest patented Nixel technology, this 6mm pixel pitch is a 29′ tall by 4' wide, three vertical display.
NanoLumens partnered with Gridcast to install the eye-catching display, designed specifically to fit the locale.