Adrian J Cotterill, Editor-in-Chief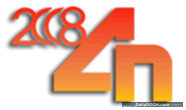 A couple of LED manufacturers have told us they will be attending this and so we thought it might be of interest to a few others also. Primarily outdoor media of course.
It's the 15th China Sign Expo 2008 / 4Nshow and will be held 5th June 2008 at the China International Exhibition Center, Beijing.