Adrian J Cotterill, Editor-in-Chief
The horrendous scenes filtering back from the Philippines prompted the people behind DOOHgood to swing back into action, pushing to get Red Cross donation videos produced and distributed to digital signage networks of all and any stripes.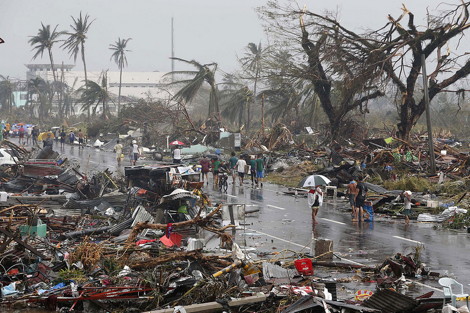 The Preset Group's Dave Haynes is using his Sixteen:Nine blog to get the word out, and Insteo's Jim Nista is enhancing the DOOHgood site that runs on his servers. The site functions as a distribution portal for the creative spots.
Haynes and Nista coordinated a similar effort in the aftermath of the Japan quake and tsunami.
Though calls for creative help only went out Monday morning, a pair of companies have already produced and uploaded available spots for the US and Canadian markets, and more are on the way for French Canada, the UK and even the Philippines. More should be available later today, or tomorrow.
"One of the cool things that's happened was an email last night from Bing Kimpo, a digital signage veteran who lives in the Philippines," says Haynes. "Bing has offered to get donor spots running in parts of the country that were not hit hard by the typhoon, so that's in motion now."
The companies pitching in include Arsenal Media (Canada), ScreenFeed (US-MN), Amigo (UK), BeatPixels (UK), Freshwater Digital Media Partners (US-MI) and InLoop Media (US-OK).
Haynes says the aim is to get these spots on networks that have spare media inventory available, as well as on private networks and even retail. All the spots are free to use and developed with this medium in mind.