Adrian J Cotterill, Editor-in-Chief
London department store Harrods – famed for lots of things, and one of them being, they always do a great Christmas shop window have turned it up a notch this year…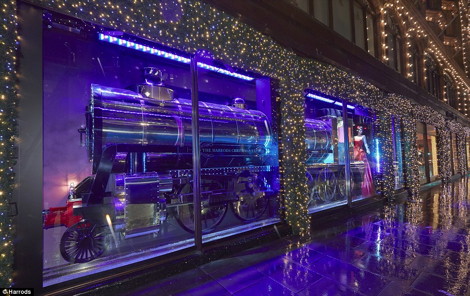 The theme, as shown above is a train. What we really like (see below) that many of the windows along the street show people in a carriage setting…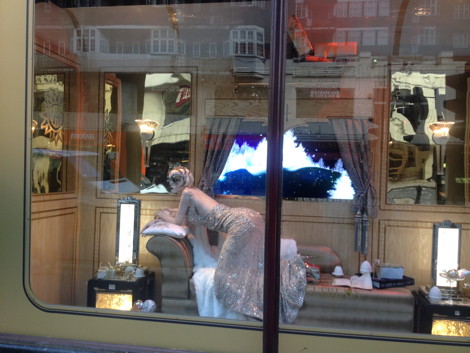 …and a digital screen is used (as a pretend window, see far side of window display) to give the impression of motion complete with video of scenery and snow falling outside as the train whizzes past.
The actual (physical) shop window also looks like a carriage window – helping to give the distinct impression that you are peering into a period carriage.
All rather subtle but most impressive.