Adrian J Cotterill, Editor-in-Chief
As we said earlier The DailyDOOH Gala Awards were as much about networking and catching up with old friends as award giving and raising the bar in the industry.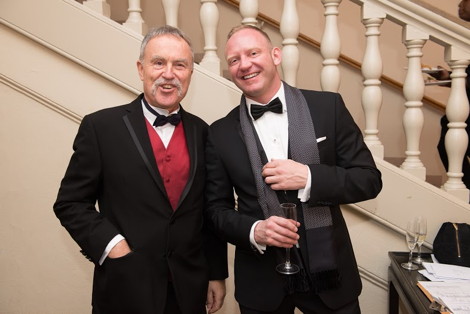 Brian Dusho (CEO, BroadSign) shown above right was looking especially handsome. We are not sure who the 1970's era Porn Star lookalike was though (some said it was the Ministry of New Media's Russ Curry over from Paris but we are not so sure).