Land Securities, owners of Piccadilly Lights at London's Piccadilly Circus, is partnering with Storm, Clear Channel UK's premium out-of-home media offering, to deliver landmark brands with bespoke digital outdoor advertising opportunities at one of the world's most photographed locations.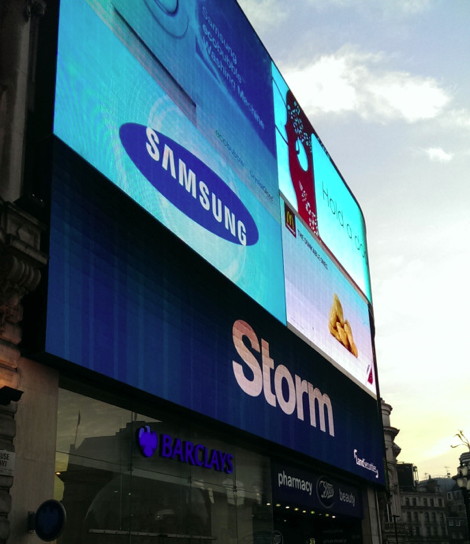 Storm, which launched in October this year is continuing the industry trend to re-invent premium outdoor advertising with creative and commercial flexibility tailored to client's needs (i.e. a radical shift from two-week in-charges and 30-second shared loops to bespoke solutions ranging from a targeted two-hour campaign aimed at commuters on a Friday night to a year-long residency).
From mid-December the new Daktronics LED will showcase world-leading brands in a prominent position that takes advantage of the recent transformation of the area around Glasshouse Street.
Matthew Dearden, Chief Executive of Clear Channel UK added: "Storm offers a portfolio of stunning sites with state-of-the-art digital screens that reach high-quality audiences in innovative and unique ways. The new space at Piccadilly Lights is the epitome of that offering. We're incredibly excited at the prospect of working with great brands to unlock the creative potential of one of the world's most famous advertising spaces.
The new screen at Piccadilly Lights was constructed as part of redevelopment work to the site and sits above the retail units occupied by Barclays and Boots.