Gail Chiasson, North American Editor
With its first year of running its Dynamic Digital Park last year in Las Vegas considered a major success, the International Sign Association is gearing up for an even bigger and better concentration for that sector within its annual International Sign Expo and related education conference this coming April in Orlando.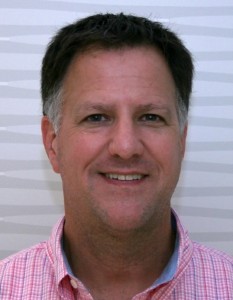 "To be honest, I've never had such an enthusiastic response when I made cold calls to potential exhibitors," says Glenn Feder, director of business development who joined the ISA last September after 10 years experience in trade shows and exhibitions – the last with the American College of Cardiology.
"I'm really still getting to know the digital signage sector, but the enthusiasm I see for this business sector is really great. Sometimes I even hear, 'We've been already thinking about exhibiting' when I make cold calls, even to people who were not exhibiting last year."
Among the things we'll see at this year's exhibition April 24-26, preceded April 23 with a Dynamic Digital Signage Day educational conference, are:
A move of the Dynamic Digital Park to the front row on the left to make it more prominent and easier to locate;
Better demarcation of the Park;
An approximate 40% larger space for that Park;
A separate map dedicated to the Park in addition to the full floor map;
An increase of exhibitors from 19 to about 25.
"It would be even bigger this year if we had more space," says Feder. "Although exhibitors are usually signing up in January and February, we already have a number of companies signed up and a lot more in the 'strongly considering' or ready-to-sign stage. We have both a mix of new companies and returnees from last year."
If you have a copy DOOH INSIGHTS: 2013 | The Best of 2013 (And Another Year of Executive Thought), published October, 2013, then turn to pages 16- 17 for more on the Dynamic Digital Park at ISA International Sign Expo 2013.
The overall exhibition is expected to be a little smaller than that at Las Vegas last year, but bigger than the previous one in Orlando. (Sign Expo alternates between the two cities.)
Among those already committed to be included in the Dynamic Digital Park are: Samsung Electronics America Inc., Almo A/V, ZM Media, Mvix, BroadSign, N. Glanz & Son and the Digital Signage Federation.
N. Glanz is taking three times its size space as last year. And Almo A/V has really got into the affair with combining its own event on Dynamic Digital Day by bookending the conferences. Everyone will be able to attend its general session, and then, at the end of the day, everyone will be able to attend its Q&A session and attend its sponsored reception.
The actual digital education day will include eight sessions again. (Last year's eight, each seating 100, were almost entirely sold out and consideration is being given to an expanded space and more seats this year.)
"We are including both entirely new sessions and some repeats that are being beefed with new information so that they will interest both a new audience and those who attended in Las Vegas," says Feder.
Seven of this year's sessions are on the following, with an eighth still to be decided:
Demystifying Dynamic Digital Signage with The 7 Key Elements;
Understanding the Profit Trail of Dynamic Digital Signage and How to Get There;
Demonstrating the 'Theater' of Dynamic Digital Signage;
Understanding Content, Its Complexities, and Best Practices;
Win/Win Partnerships in Dynamic Digital Signage for the Sign Installer;
The 25 Gotchas! of Dynamic Digital Signage and Go-No Go Decisions;
Selling Dynamic Digital Signage to Your Clients.
Last year's show included a number of sign companies that were already into digital signage but weren't included within the Park. We expect to see even more companies being involved this year, after an ISA survey showed that 61% of respondents said that they were already involved in 'dynamic digital signage'.
Further, of those that were not already involved, 63% said that they were planning to enter the dynamic digital signage market and the same percentage said that they were searching for the right partner to enter the market; 17% said that they did not understand dynamic digital signage; 8% said that they did not have the resources to enter the market; and 13% had other answers.
In response to a question regarding how they see their own company using dynamic digital signage, top answers were 'for corporations and lobbies', 'for retail stores, both franchises and independents', and 'hospitality and independent hotels'.
Among architectural designers answering the survey, 83% saw dynamic digital signage as a complement to traditional static signage; 18% saw it as replacing traditional static signage is some areas; and 14% saw it as a threat to traditional static signage opportunities.
"Companies who grew up in the technological age are into it, while traditional sign companies see that their customers are asking for solutions, and to keep them, and to add new customers, they want to get involved," says Feder. "I came aboard the ISA to help educate the total sector. I feel that the ISA is a good resource to pull it all together."
The ISA developed an Advisory Panel in the past year composed of various industry professionals to help the sign companies navigate what's happening in their sector; to help them embrace the signage companies; to help them find good solutions; to act as a resource; and more.
"We are developing case studies and white papers," says Feder. "There will be a lot more on our website in the New Year."