Pyramid Computer GmbH and Wincor Nixdorf, the retail and banking solutions provider, has announced that Marks & Spencer is rolling out polytouch self-service kiosks across a selection of its high street stores.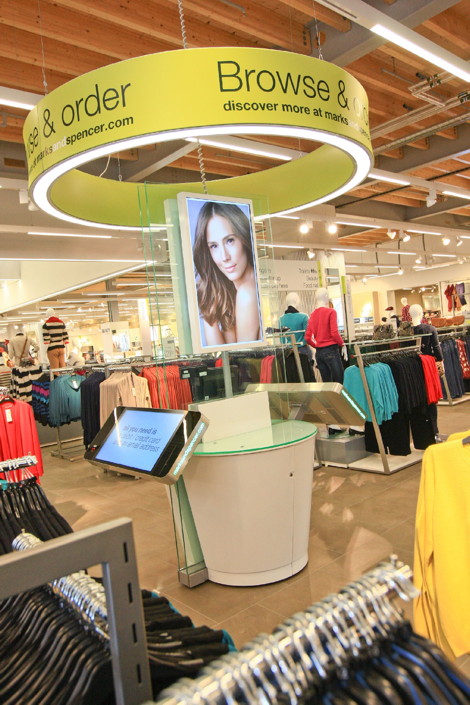 This next generation browse and order kiosk, which includes Chip & PIN payment technology, aims to make the in-store shopping experience more convenient by helping to reduce queue times as well as improving availability and choice.
As of November 2013, approximately 700 polytouch kiosks in 32"and 22" format have been deployed.
Kyle McGinn, Head of M&S New Channels and Digital Labs, said: "Our goal is to be the best of M&S in every store and these kiosks do that in a convenient and practical way, whilst also providing inspiration and choice. We're encouraged with the customer feedback we've received so far and the performance we are getting from these devices."
The polytouch kiosks installed at Marks & Spencer allow customers to browse for products held either in-store or online, and are the first in the UK to be equipped with integrated Chip and PIN to PCI DSS standards, allowing customers to safely pay for their purchases instantly. The intelligent modular design has enabled previously deployed 32" units to be field upgraded from MSR to Chip & PIN, which not only means that future changes such as UHF RFID, or other scan or print technologies, can be deployed when required, but also ensures protection of the main unit investment for many years.
About Pyramid Computer

For more than 25 years Pyramid Computer GmbH, based in Freiburg, Germany, has specialised in the development and production of customised IT systems for professional use in various industries, with specific focus on customised hardware solutions, appliances, industrial IT solutions, and an extensive range of tailored services. Pyramid handles the entire process from development to manufacture, delivery, logistics and support.

Over 100 staff are employed at its headquarters in Freiburg, as well as at its production and logistics centre in Erfurt. A global service network as well as sales offices in the US, the UK, Italy, and France, highlight Pyramid's international outlook. To offer support for polytouch project planning and implementation, Pyramid has established a partner network of experienced creative agencies, application developers, systems integrators, and service and hardware partners.