Gail Chiasson, North American Editor
"This is a pivotal moment for the Out-of-Home industry, as it deals with the impact of ever-new technology and the fractured media scene".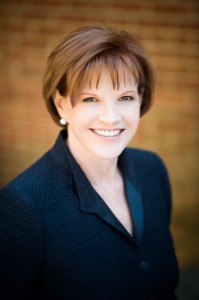 So said Nancy Fletcher, president of the Outdoor Advertising Association of America, when we caught up with this ultra-busy lady Monday for a lengthy interview.
You might think, with the OOH industry having 1 million advertising faces across the U.S., including 400,000 billboards (and with transit shelters and other formats adding to 600,000 advertising structures in total), that Fletcher's work would be mainly involving all the individual owners BUT there are much bigger issues that are her priorities these days. They can be roughly divided between legislative and marketing.
In the U.S., 46 of the 50 states have billboards (all, save Maine, Vermont, Alaska and Hawaii), and 43 of the 46 have state regulations allowing digital boards on state highways. Furthermore, a growing number of more than 450 municipalities allow digital boards. In most cases, the boards are converted from static boards, although there are some new builds. But there are often political and other interest groups in debate on these before laws are passed or amended allowing the erection of digital boards – which comprise a growing sector of the overall OOH industry
One case that's taking up much of Fletcher's time is time involves a lawsuit filed by Scenic America – an organization that, says Fletcher, would like to have no billboards at all. Scenic America is seeking to overturn a controversial Federal Highway Administration (FHWA) ruling. The ruling reversed the agency's long-held position that barred intermittently changing commercial digital billboards. The lawsuit alleges that FHWA has wrongfully allowed commercial digital billboards to proliferate along federal highways nationwide.
(The billboard industry is in agreement with the fact that new billboards cannot be built in historical, agricultural, residential and scenic areas but has been building on highways since about 2005. Entertainment areas, such as Times Square in N.Y. and Las Vegas as well as specific spaces such as sports arenas are controlled under various state rulings.)
Scenic America says that the digital boards on the highways violate the lighting standards established under the customary use provisions of Lady Bird Johnson's Highway Beautification Act. And, with the OAAA representing the outdoor companies, it's one of Fletcher's priorities.
Safety studies are another priority issue. The Foundation for Outdoor Advertising Research and Education has spent $1 million on these in the last decade. Fletcher has to keep up-to-date on these, including an unreleased federal government study, and on international situations such as where Sweden ordered the removal of all digital billboards.
Lighting standards; copy size; a public partnership with Homeland Security and another with the Federal Bureau of Investigation occupy other legislative issues that take up Fletcher's time. (Under Homeland Security, the Amber alert that overrides advertising when a child is missing has been used 850 times since it was brought in, in 2008. And boards showing criminals has resulted in the FBI being able to apprehend 51 fugitives.)
Being a lawyer herself, Fletcher understands the complexities of the law. She was a lawyer running a billboard company in Minnesota and a member of the OAAA when approached to take on the association's presidency.
"I asked my husband (also a lawyer and banker) what he thought of my taking on a two-year stint in Washington," said Fletcher. "That has turned into a 22-year stint and we're still here." (During that time, she also brought up their four children.)
And while she expects that the legal issues will be among topics at the upcoming 2014 TAB/OAAA national convention April 6-8 in Orlando, the marketing side of the industry is also among OAAA priorities.
"In the spring of 2011, we were coming out of the recession, but not fast enough," she said. "Last May we did a repositioning for the industry, with the focus on innovation, creativity and ubiquity. We talked to 100 agencies and advertisers. They felt that the industry could do a better job of selling itself, concentrating on audiences instead of location; making it easier to use; and getting sales people to act more as partners in consultation re what advertisers' goals were, rather than concentrating on selling inventory.
"From May to December, we told our companies what we had learned. The companies started looking better at how to adapt their customer service and other aspects. And In 2013, we made 48 agency presentations."
Now the OAAA will go back to 10 of the top media spenders in OOH and see if the repositioning and recommendations have worked.
If not, "It will be back to the drawing board," she said.
We expect to hear more about this at the TAB/OAAA convention as well.
"TAB (Traffic Audit Bureau for Media Measurement Inc.) is moving from only delivering measurement for static billboards and street furniture to digital billboards and transit," Fletcher said. "Our interests are completely aligned and we deal with the same companies, the buyers and sellers, so it makes sense that we have a joint convention. A big part of what we are both interested in is accountability, metrics, ease of buying."
The program for the annual convention is handled by TAB or OAAA in alternate years, with 2014 being TAB's turn. The approximately 1,000 delegates are made up about 50% from OOH companies, and the rest pretty evenly split between advertisers, suppliers, and financial people. The 72nd annual OBIE Awards will be presented, and we hear that there will be the launch of a new public service initiative. (The OOH industry annually gives about $450 million in ad space, $230 million of which is using Ad Council campaigns; the remainder goes to advertise charitable causes.)
We asked Fletcher whether we will see a breakdown of the OAAA's quarterly and annual OOH ad spend figures to show the digital sector next year.
"No, not in 2014," she said. "We need solid third party audits and historical data. For the OOH adspend figures, OAAA uses a combination of its own data and other data from Miller Kaplan and Kantar Media. It's something we are beginning to work on but you won't see that before 2015 or 2016."
There are also not yet any figures available on how much of the static OOH sector is being cannibalized by Digital OOH. However, it is known that there are about 4,400 digital billboards to date, and that figure continues to rise.
"This is definitely a pivotal time for the industry," Fletcher said. "Consumers are spending 70% of their time out of home and OOH has become part of their lives with the addition of interactivity, photos, mobile, etc.). It's everywhere.