This week the out-of-home research body Route [1] released its latest iteration of data, containing the newest traffic and passenger counts, and a set of ground-breaking developments in cross-environment modelling.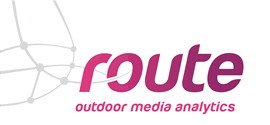 [2]In the first of a regular schedule of refreshes, the data has been updated with 2012 Navteq mapping infrastructure, alongside the latest government AADF traffic counts and a brace of new inputs. Data sourced from Local Authorities together with the latest TfL passenger data ensures reach and frequency data are as current as possible.
In February this year the currency, founded on a passive GPS survey of unprecedented scale, broke new ground for audience research. The latest data set includes further new work to mesh audiences, using mathematical flow principles to connect people's journeys across environments. Route reach and frequency figures cover all major outdoor environments, and digital formats.
Updated volumes for London Underground journeys contributed to an increase of 5% in contacts with frames on the tube per week. The inclusion of new map data increases the number of roads and pedestrian pathways by 26%, resulting in significantly more detail for roadside media.
James Whitmore, Managing Director at Route, said: "The key to retaining modernity is to continue to question your assumptions. We have a continuous programme of development and the latest Route data is the first step on this path."
Stuart Taylor, CEO at Kinetic Worldwide, said: "The evolution of the Route currency to include datasets such as these is vital to ensure we represent a changing world. Route goes from strength to strength to bring clarity to real consumer audiences."
Glen Wilson, MD at Posterscope, added: "One of the ambitions for Route was to create a dynamic OOH audience measurement survey. This latest release incorporates a significant addition in new data sources, and as technology continues to improve how we collect data we can be assured that Route will reflect any changes to OOH audience movements, either way – up or down."
About Route

Route produces audience estimates for out-of-home advertising. The data we publish tell subscribers how many people see an advertising campaign and how often they do so. The information is used as the currency for planning, buying, selling and evaluating advertising investment in the medium. Route is committed to a continuous programme of research and development to meet the evolving needs of the marketplace.