Clear Channel Outdoor [1] has expanded its array of full-motion digital billboards in New York City with three new screens at the highly-trafficked Penn Plaza, across from Madison Square Garden.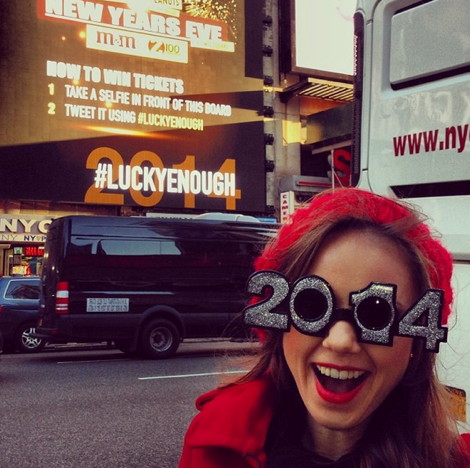 [2]
Z100 [3], New York's Hit Music Station owned by Clear Channel Media + Entertainment, helped to celebrate the launch of the new Penn Plaza digital billboards with a promotional ticket giveaway to a VIP New Year's Eve Party hosted at M&M'S World Times Square.
To enter to win tickets, fans had to stand in front of the new Clear Channel digital billboards and take a 'selfie' ensuring that one of the digital billboards was in the frame and then tweet the picture using the hashtag #LuckyEnough.
"Z100 listeners are passionate about their music and their station DJs and have proven time after time they will go to great lengths to get even closer to the music and DJs they love," says Harry Coghlan, general manager, Clear Channel Outdoor-New York. "We are excited to illustrate the power of digital out-of-home media to drive deeper fan/consumer brand engagement right as we are leading up to big game on February 2, 2014. And the location of these new digital billboards is perfect for brands trying to reach fans who will be flooding trough Penn Station to get to New Jersey for the game."
On any given weekday, Penn Station, located at the Plaza, sees approximately 430,000 commuters and tourists, and with Madison Square Garden serving as the home to the New York Rangers, the New York Knicks, and a host of concerts and other premier events throughout the year, Clear Channel Outdoor's new digital screens offer advertisers a valuable opportunity to build brands and move products.