Gail Chiasson, North American Editor
Paul Flanigan has been in the executive director's chair at the Digital Screenmedia Association for about two months now, and while we haven't seen any concrete moves by him yet, that's not to say he hasn't been working hard.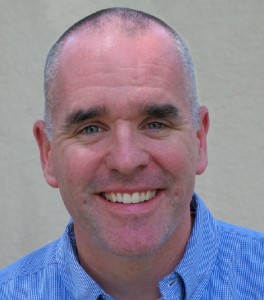 "I really prefer to listen as much as possible to as many people as possible before I act," says Flanigan.
And to that end, Flanigan has been talking to a wide selection from within the DSA's approximately 700 membership, with a lot of emphasis on the vendors.
"I feel that it's important to know what they offer," he says. "People often just go back to the companies that they've used before or to companies that friends have recommended, without taking into account that other companies may offer a better solution to what is needed. I want to know what all our members offer, both large and small. I want to see a better liaison between the users, the network operators, the retailers, and the vendors.
"Everyone has similar goals: to make money and to grow the industry. The DSA is helping through three ways: networking, education and advocacy. Education is moving in the right direction. Advocacy continues to grow. But networking is something we really have to facilitate: to get the users, the buyers, the vendors, everybody talking, to explain their needs, the challenges. My discussions are to learn the value of each participant and what will meet their vision.
"Then we have to find tangible activities that will meet these, and try to put these in place in different geographical areas so as to attract and reach the greatest number of members of the industry."
So far, Flanigan has had discussions with at least 40-to-50 members and claims to have six or seven ideas where he'd like to take action, with a couple of these to happen by the end of January. In addition, he has been working on the details of an April 8-9 symposium in Texas, a continuation of twice-a-year symposiums successfully put in place under Flanigan's predecessor, David Drain.
Flanigan says that the DSA Board of Directors was interested in having him as executive director because "I have lived inside this large and rapidly expanding industry for over 15 years, seeing the good, the bad, and the ugly. And I have spent time on just about every side of the table. My goal is to build a world-class association that delivers value to our members and makes them come back for more. How? Well, that's the million-dollar question, but I am working on some tangible actions that I believe will generate more interaction among our buying and selling members, in turn generating more value for them as well as the DSA.
"This is not a sprint, but a marathon, and every day I need to do the little things that continue to move the DSA in the right direction."
Flanagan also believes that education will help various municipal and state governments learn more about the industry and be more open to digital out-of-home installations. With some governments hesitant about allowing digital signage, he says that the association and its members should market and be proactive, rather waiting until negative arguments come up when installations are being considered.
"We must make sure that all parties – city councilors, advocates, everyone that might be involved have enough information, and our members must help at their local levels," he says. "If there's apathy, you'll never know what people are thinking. It's up to us to understand how the regulations affect certain areas of our industry and how we respond to them.
"That's much easier said than done, but part of my work is to build a stronger advocacy group that addresses these concerns and helps both members and the industry understand what the future may hold. Of course, it's a moving target because the industry (people, concepts, solutions, technology, etc.) continues to evolve and change."
Growth has been steady since the DSA was formed, which means it has a good foundation in place. There have been a lot of questions and comments as to whether the DSA and the Digital Signage Federation can or should ever get together.
"There are two parts to looking at this," says Flanigan. "It's clear that the DSA and DSF have a lot of common goals. We must look at how we are each getting there. I'd like to understand why it could or should happen or not. I know the people on the DSF board and they are good people. On the DSA side, I feel there's new energy. I think that it's worth sitting down and at least having a conversation."
We asked Flanigan about the DSA's choosing Customer Engagement Technology World as it's 'official show'.
"We have common philosophies on creating customer engagement," he says. "We see a lot of opportunities working with CETW. My impression is that it does a good job of addressing the different approaches, and has a good mix of digital signage, kiosks, software, and a huge section on mobile, which has become so important to our sector.

"Are we listening to the needs of visitors and are we addressing them? Yes, I think so. Both the DSA and CETW are trying to find the moving target of needs. Kiosks, eg., are critical because of the growing use of wireless and mobile.
"My impression of the 2013 event was that CETW was a damn good show and it's unfair to see it as a rebound show. I feel that both CETW and DSA are moving in the right direction.
"The team at JD Events (the group behind the CETW) and Lawrence Dvorchik, CETW general manager, have been fantastic and have truly developed an event that focuses on customer engagement. The evolution of the show is a reflection on the evolution of customer expectations – it's not just about technology, and it doesn't live within just one screen or one computer. The DSA recognizes that mobile is so critical to our industry, and both CETW and DSA have embraced it. We are continuing to develop our relationship with CETW."
Organizations have not really taken action on patent trolls, so we asked Flanagan his thoughts on these.
"The DSA should take a bigger advocacy role," he says. "But should DSA be the one to take on the legal fees and so forth to fight them as an industry? We would have to take the temperature of the membership on that. Even though a case may involve only, say, 20 companies, this really affects everybody in the long run."
In December, the U.S. House of Representatives passed the Innovation Act, a bill to reform an American patent system to help solve the problem of a glut of low quality patents and by 'trolls' – shell companies that make a business of filing nuisance lawsuits against productive businesses. The bill, which passed with bipartisan support, will now go to the Senate, where it is expected to pass and to the White House, which is apparently also in favor. While the new law will, by far, not solve all of the problems, it specifically addresses certain abusive patent assertion activities, forces more transparency, and also makes the shakedown process more cumbersome for the trolls.
"It's a preemptive measure and will have some impact," says Flanigan. "We need to pay much more attention to this and put a proactive step forward to work with our partners and members. The DSA should take a stronger role in terms of being a resource for companies. As a collective community, we should protect our own. I want to talk to companies that have been affected by patent trolls and see if there were gaps and where we could have helped.

"I'd rather be proactive and get people to talk about it, In fact, I need to educate myself more on this. I must do it."
The last topic we discussed with Flanagan was awards. The DSA itself has awards and, while we personally wonder whether there aren't too many awards programs across the industry, Flanigan says that the value of an award comes from the ability of the recognition to be of benefit to the winner.
He says, "My belief is that winners get value because it generates more business for them. However, with the way that the industries are converging, perhaps we'll see fewer award events but the awards being of greater value. But I feel that outstanding work should be recognized.
"As far as the industry itself goes, it seems that in the past couple of months, there seems to be some excitement. I think it's partly because we've been coming out of the economic hangover. In 2013, the industry got a lot of attention, and I think that we can leverage that in 2014.
"As far as the DSA goes, we need to partner with everybody and become a trusted authority for the industry. The executive council has given me a lot of support and I'd like to look back in 12 months and see that we've been accomplishing our goals. Of course, we will always want to do more."