Here we see solar powered 4G/LTE WiFi hotspots in Beach Chameleon changing cabins in Dubai…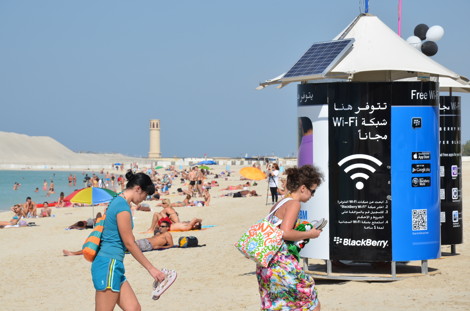 Free internet access is sponsored by an advertiser – working on a social wifi basis – anyone using the internet service on the Beach is simply required to 'like' the relevant Facebook page or 'tweet' about their location to gain access.
Once connected, demographic and engagement information from users is gathered which allows the business to understand who is visiting and using the hotspot, how long they are online, as well as their age, gender and any other relevant information that they offer in their social networking profile.
The first brand using this opportunity was BlackBerry promoting their Q model and also BBM for iOS and Android.