Gail Chiasson, North American Editor
Well, it finally happened!
We've been expecting Gilbarco Veeder-Root, Greensboro, North Carolina, to acquire Santa Monica, California-based Outcast Media since 2011, and the deal was finally put together at the end of last week – terms not released, but Matthew Stoudt, CEO of Outcast sounded like a happy man when we interviewed him today.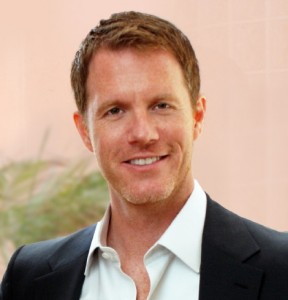 "We'll operate as a subsidiary, so all our staff remain in place, and we now have a lot deeper pockets to help our growth and expansion," says Stoudt. "It will accelerate our plans."
It sure should. Gilbarco is believed to be one of, if not THE, world's largest fuel dispenser manufacture, and itself is owned by the approximately $16 billion Danaher Corporation, Washington. Gilbarco supplies fuel dispensers, point-of-sale systems, payment systems, forecourt merchandising and support services, and has sales, manufacturing, research, development, and service locations in North and South America, Europe, Asia, the Pacific Rim and Australia.
To date, Outcast is estimated to have 20,000 fuel dispensing outlets, all in the U.S. and the majority with Gilbarco dispensers. It also has media player boxes on top of a considerable number of Wayne fuel dispensers, and, with Outcast operating as a separate advertising sales operation, these are not affected by the sale.
"We have contracts with the individual venue partners for Wayne locations," says Stoudt.
Although the Outcast acquisition is new, Gilbarco and Outcast have had a long-standing partnership. Outcast, formed in 2003, put its first product on the market in 2004 and began a full rollout in 2005. By 2009, the company had three competitors for its business at the gas pumps, so it formed a joint venture with one of them, Pumptop TV, then acquiring it in 2009.

"Our original product included a media player on top of the fuel dispenser," says Stoudt. "Gilbarco saw this and had its own technology, so we got together with an embedded media player and a strategic partnership."
We asked Stoudt today why earlier talks that seemingly would result in a Gilbarco acquisition never went through, and didn't get a clear answer on that. However, during an earlier interview in Dec./12, we had asked whether it was true that Gilbarco had backed off a potential deal because it didn't like Outcast's books.
At that time, Stoudt said, "Overall, our market is great. We're happy, and as plans go now, we will set records next year. We saw a little hiccup when the economy was down. Of course, there's a general concern at the moment about the fiscal cliff, but hopefully it will be just short term."
At this point, we will assume that Outcast and its approximately 50 employees are doing business more in keeping with Gilbarco's aims.
According to Stoudt, Gilbarco has strategic partnerships with 19 of the top 20 c-store chains, including Speedway, Sunoco, Shell, 7-Eleven, Sheetz and Murphy's as core partners. (Outcast has not been involved with advertising within c-stores, because, Stoudt says, it hasn't seen a successful model due to short dwell times and a general customer base that does not correspond to its specifically targeted advertising to drivers at gas pumps – "and targeting is important for us.")
But looking at this deal, it could be very interesting for Montreal-based BroadSign, as well. Outcast uses BroadSign management software, and with its new plans with Barco to increase to 60,000 retail fueling stations over the next two years….need we say more?
"We've had a demand for our product from various countries in the past so we will now be able to expand internationally," says Stoudt.
We asked about Health Club Media Network with which Outcast had expanded into the fitness vertical.
"That isn't part of the Gilbarco deal," Stoudt says. "The Health Club Media Network is a separate operation under a holding company and is no longer affiliated with us. There's no connection."
While talking, we also asked about electric vehicles charging stations such as the one mentioned today on DailyDOOH at Helsinki Airport by Clear Channel Finland.

"No, we haven't got into that," Stoudt says. "We had a short term relationship with ECOtality but that never got off the ground." (ECOtality filed for Chapter 11 in fall, 2013).