Gail Chiasson, North American Editor
Kenneth Shapiro has been appointed executive vice-president sales and Eric Sherman has been named vice-president of research, insights and analytics for Clear Channel Outdoor – North America.
Both these senior executives report to Walker Jacobs, chief revenue officer and president of sales for Clear Channel Outdoor – North America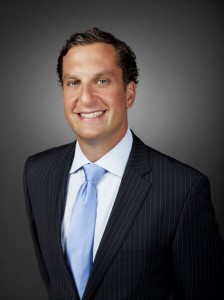 As executive vice president of sales for the company's business in the U.S. and Canada. Shapiro will have direct responsibility for sales to national clients in the U.S. and also accountability for maximizing the results of all local selling in the U.S. and Canada. He will work closely with Suzanne Grimes, president and COO, and the company's entire executive team.
"The out-of-home industry has grown for 14 consecutive quarters and is poised for even greater success as advertisers continue to grapple with reaching audiences in today's fractured media environment," says Grimes.
"Clear Channel Outdoor has an enviable portfolio of outdoor media in the most important U.S. markets. We are building a world-class team that will optimize the value of this portfolio by driving greater marketing success for our clients, and Ken will play an important role in realizing this vision."
Shapiro will lead the development of comprehensive go-to-market sales strategies and direct business development initiatives that align with the company's efforts to help advertisers effectively reach and more deeply engage specific target audiences among today's modern, connected mobile consumers. In addition to managing and growing all existing revenue streams, Shapiro will develop sales programs aimed at driving revenue from new customers and monetize potential new products and businesses. He will also collaborate across the organization to develop customized solutions for clients and work with product development to identify opportunities for new services and features that respond to evolving consumer behaviors and marketplace trends.
Shapiro is an 18-year veteran of Turner Broadcasting Sales, where he most recently served as senior vice-president at Turner Digital. In this role, he and his team drove revenues for CNN.com, NBA.com, BleacherReport.com, NASCAR.com, PGA.com, TBS.com, TNTDrama.com, TruTV.com, funnyordie.com, TCM.com, Cartoonnetwork.com, adultswim.com, smokinggun.com, and many other properties. Previously, as vice-president for Turner Sports and Entertainment Digital, he held national sales leadership responsibilities covering NBA.com, Yahoo/NBA, and Yahoo/MLB.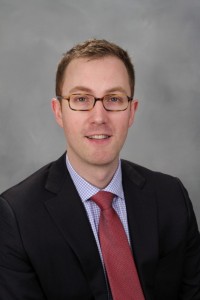 In his role, Sherman will lead research programs for Clear Channel Outdoor that will further define the value and return on investment for out-of-home advertising campaigns.
Delivering enhanced measurement and insights to the marketplace is a key strategy in the company's drive to bring new advertisers and deeper campaign investments to out-of-home.
Sherman will be responsible for providing critical performance analysis concerning out-of-home media platforms.
He will leverage original brand and campaign studies, ad sales research, media research, and mobile consumer data in analyses that create new insights.
He will oversee the development of a comprehensive research agenda that addresses the biggest opportunities in out-of-home that are unlocked by delivering more meaningful data and insights to advertising clients. In partnership with the sales and marketing organizations at Clear Channel Outdoor, Sherman will also develop research programs that are focused on targeted vertical categories.
"This new appointment signals Clear Channel Outdoor's commitment to enhancing the services we provide to our advertising clients," says Grimes.
"With connected, mobile consumers spending more time out-of-home, there are tremendous opportunities for Clear Channel Outdoor and the entire industry to stake a bigger claim in advertisers' media investments. We have unique opportunity to solve marketers' problems by delivering targeted audiences at scale, but we must offer enhanced insights that demonstrate the true impact of our medium. Today's marketers can rightfully demand data demonstrating ROI; I am confident that Eric's expertise will help us exceed their expectations."
Sherman was recently the senior director of research, brand insights, and digital strategy at CNBC, where he was responsible for understanding the characteristics, behaviors, and motivations of the network's television and digital audiences. As leader of a team of research and analytics professionals, Sherman quantified the value of CNBC to advertisers and deployed data and analysis in support of editorial and strategic decision-making. As the head of CNBC's web analytics practice, Sherman also measured the performance of all the network's web and mobile properties.
Previous to his role at CNBC, Sherman advised clients on marketing strategy and advertising effectiveness in the strategy and analysis group at Digitas and in the research group at Millward Brown's Dynamic Logic.

"Under Suzanne Grimes' leadership, the North American arm of Clear Channel Outdoor has determined a strategy and aligned the resources and the expertise needed to drive an elevated dialogue about out-of-home with advertisers and their agencies," says Jacobs."Eric Sherman's contributions through data analytics and insights will be instrumental to helping us demonstrate the measur "ed impact we can have in solving marketers' problems."