Brenig Media International launched a digital advertising network at Gibraltar's Eroski Supermarket last weekend.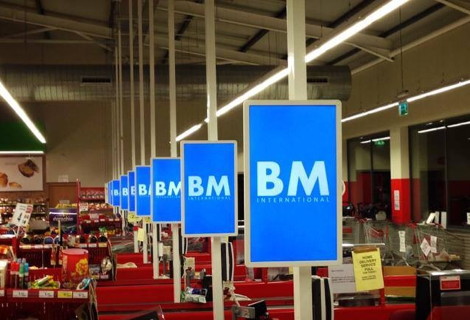 The new network (using Scala) went live at the checkout counters on Sunday morning, CEO James Brenig, told us "The network will keep customers entertained and informed, combining the supermarkets branding messages and local brand advertising with social media and smartphone interactivity. Customers can share their shopping experience on the supermarkets' social media pages and will soon be able to see their photos & comments instantly displayed on the network".
Colorworks, a local multi discipline media agency, has been selected as the exclusive sales partner for the network. The displays are seen by an audience of more than 1,500 customers every day.
Brenig Media International are working with Rotunda Holdings Limited, Eroski's local franchisee and hope to do more rollouts in the near future.